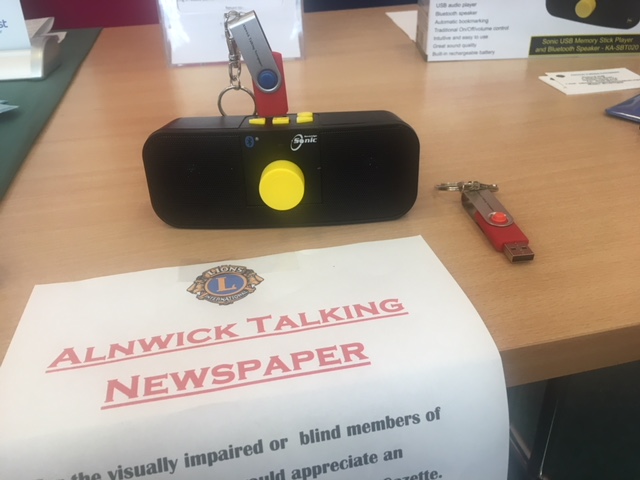 Do you know anyone who is blind or visually impaired?
We'd like to take the opportunity to promote this amazing resource for the blind or visually impaired. Today at Bell View was a winter warmer event and on show was the Alnwick Talking Newspaper.
Supplied free of charge via the Alnwick LIONS Club, the talking newspaper is a fortnightly issue of the current and previous week's Northumberland Gazette.
Posted out it is supplied on a USB stick and can either be played on a laptop or via the handy speaker pictured here and also supplied free.
For further information contact Richard Hall at talkingnewspaper@alnwicklions.org.uk
or call 07713772026