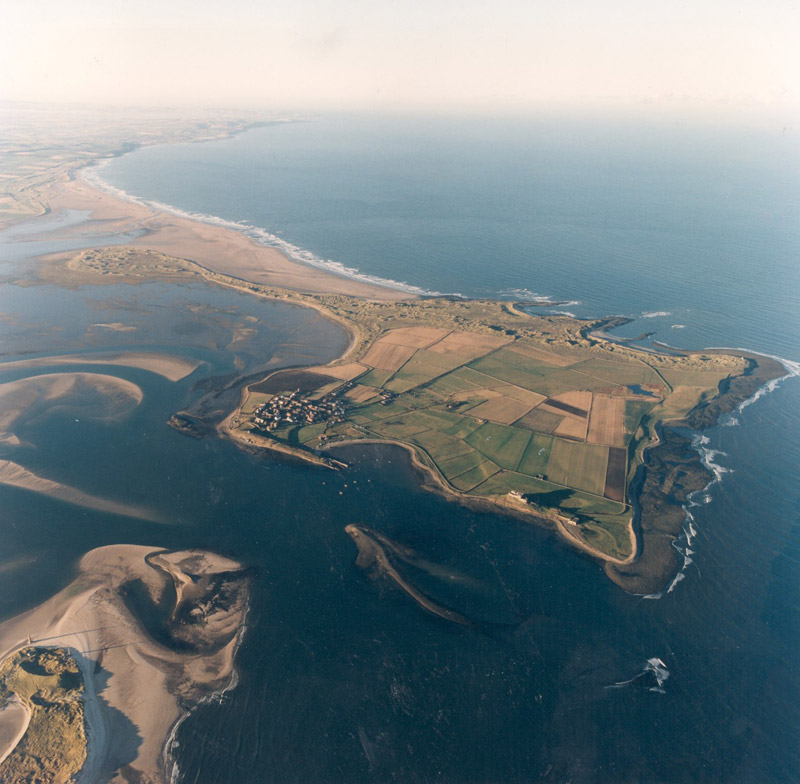 The Landscape Character Assessment carried out for Northumberland County Council in 2010 describes our landscape as "sandy coastline" with the following key qualities:
Sweeping views across the seascape and along the coastline
Prominence of historic features as landmarks
Traditional cores of former fishing villages, often with distinctive pantiled roofs
Extensively accessible landscape with much tourist-oriented development
Intact sand dune and saltmarsh habitats
Dynamic seascape environment
This coastline comprises a low-lying coastal strip, with sandy beaches and dunes, as well as extensive tidal sands and estuaries. This is a popular tourist area and includes the historically significant Holy Island. Along the Northumberland coast the sandy coastline designation is represented by three character areas: Aln and Coquet Estuaries; Beadnell and Embleton Bays; and the Holy Island Coast.
The key characteristics defining the Holy Island Coast are:
Low-lying, exposed coastline
Broad sandy beaches and tidal sands
Dune systems
Isolated prominent built historic features, such as Lindisfarne Castle
Long views along the coast
Extensive historic associations
Tourist infrastructure.
The Holy Island Coast landscape occurs between the rocky sections of coast, where sandstones and other softer rocks have offered little resistance to coastal erosion, forming wide sandy bays. Between Berwick and Bamburgh the Peregrini Lindisfarne landscape presents a long stretch of broad sandy beach and tidal flats facing the low-lying Holy Island, which is held in place by the Whin Sill outcrop on which Lindisfarne Castle is built.
About the coast plain
The Peregrini Lindisfarne scheme area is within the north Northumberland coastal plain. The schemes Landscape Conservation Action Plan focuses on an area of 115 km2 located south of Berwick-upon-Tweed and north of Bamburgh. The landscape is located in National Character Area 1, the North Northumberland Coastal Plain and embraces the tidal Holy Island of Lindisfarne and the seascape area along the coast and encircling the island.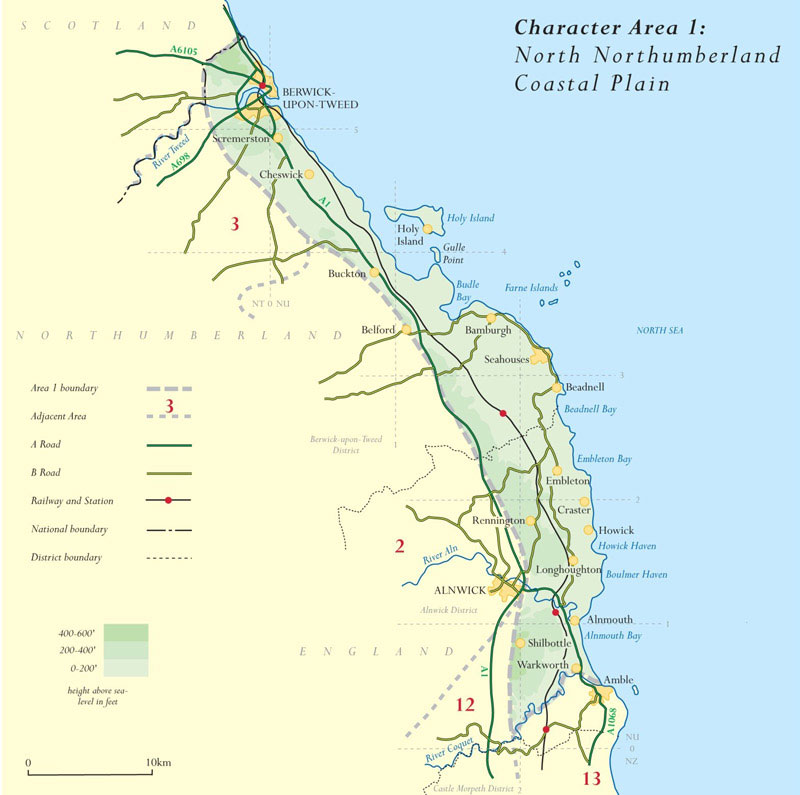 The area is rich in biodiversity including five UK priority habitats, very rare plant species, rich wildlife habitats (particularly for migratory and breeding birds) and high geological and geomorphological interest.
The area is best known for its sweeping sandy beaches, rolling dunes, high rocky cliffs and isolated islands. Amidst this striking land and seascape is the evidence of an area steeped in history, covering 7,000 years of human activity, conflict and spiritual pursuit. A host of national and international conservation designations including two National Nature Reserves testify to the great variety of wildlife and habitats