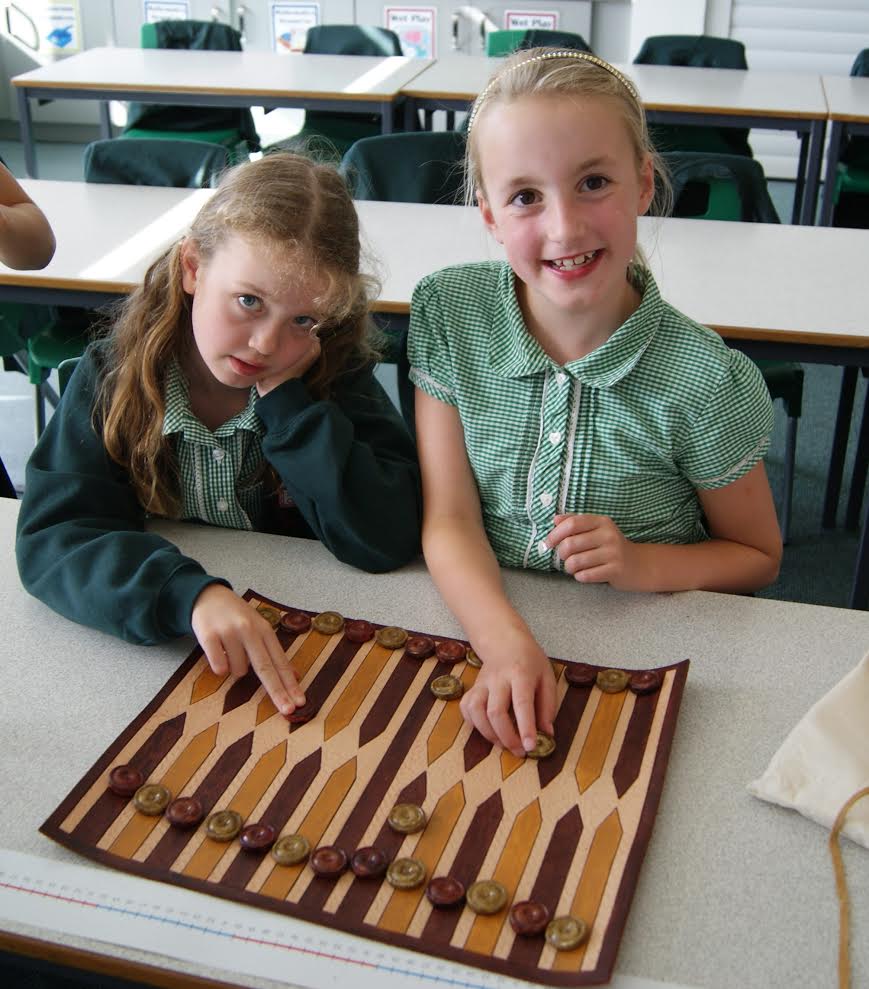 Two new educational loan boxes covering the Anglo-Saxon period and containing beautifully crafted replica artefacts are now available from Peregrini Lindisfarne.
Year 4 pupils from St. Paul's RC Primary School, Alnwick , were delighted to be the first students to get hands-on experience of the Anglo-Saxon period through the new Peregrini Lindisfarne educational loan boxes.
We currently have two educational loan boxes available to teachers and education providers. The boxes cover the Anglo-Saxon period and are themed as a domestic collection and an ecclesiastical collection. The boxes contain exquisitely crafted replica artefacts all based on real Anglo-Saxon items. The beautifully made collection has been created for the Peregrini Lindisfarne project by Andy Bates of Phenix Studios in Hexham. The boxes contain a variety of objects from a stunning book and bag, leather ink pot, vellum, jewellery and games sets together teacher notes to help the class get the most out of the collection. More boxes covering the Prehistoric and Medieval periods will be added soon.
Ros Duncan, Heritage Education Officer said "The loan boxes are a wonderful opportunity to get 'hands-on' experience of our heritage. Being able to handle objects makes history so tangible for children and really fires their imaginations and interest in heritage. We are thrilled to be able to offer these Anglo-Saxon loan boxes to local schools and we are equally happy to come to schools or provide bespoke learning experiences in the Holy Island area."
To get in touch with Ros or Sarah to see how they help enhance your heritage learning experience Ros.ducan@northumberland.gov.uk or telephone 07824605427 or 01668 213086 or
Sarah.winlow@northumberland.gov.uk or telephone 07824 461230 or 01668 213086
Other Photos