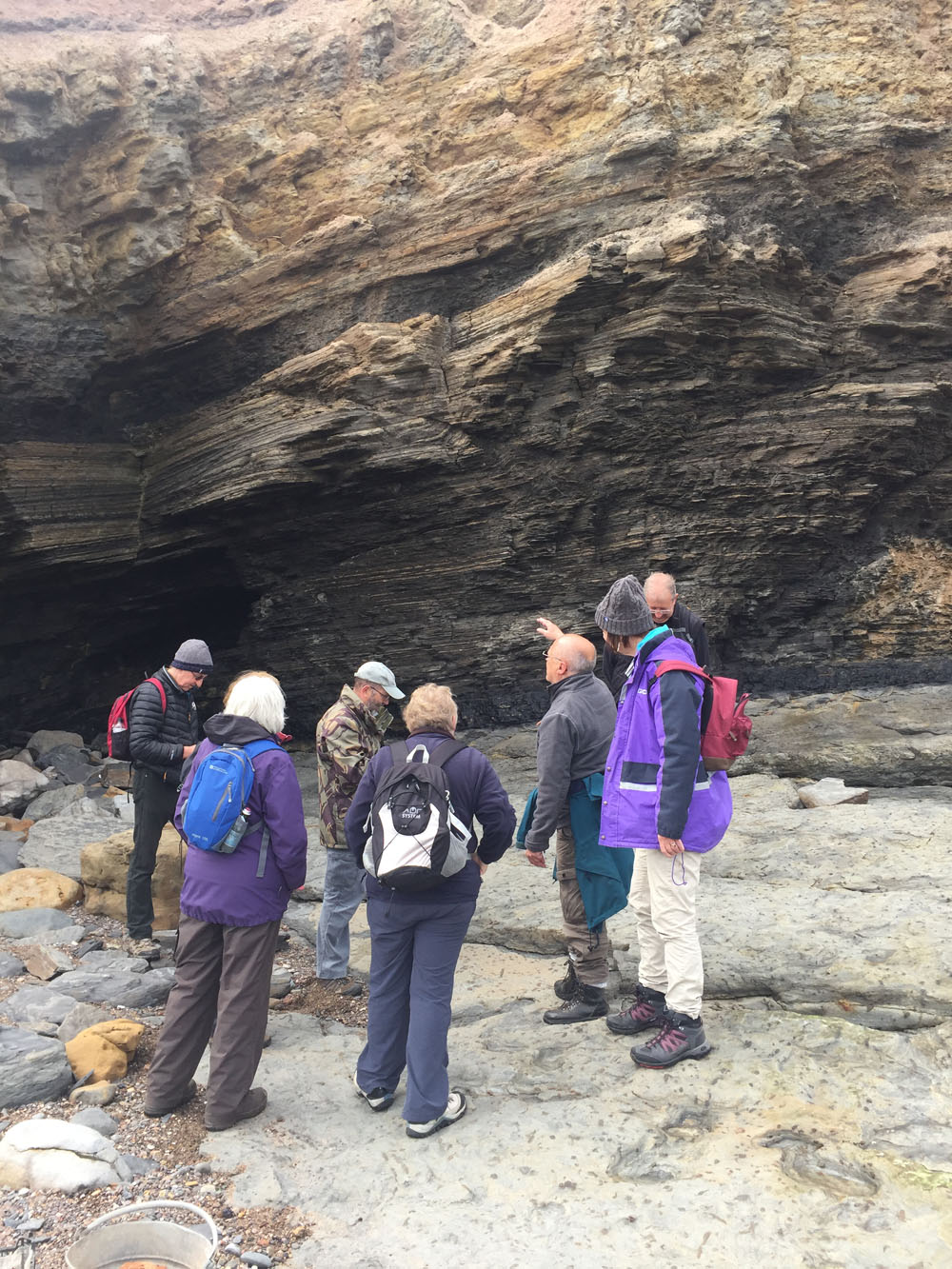 Our eco-pottery sessions have kicked off with 11 people attending the first session on Friday 12th May. Accompanied by Richard Carlton of The Acheaological Practice, the group took a walk on Cocklawburn beach, collecting 2 types of clay along with different kinds of sand to add to it. They then made their way back to the Holy Island Village Hall for to learn more about traditinoal potters and their techniques.
The group then tried their hands at preparing clay by drying, crushing and rehydrating before adding in up to 40% sand temper.
The next session will focus on making pots, by hand and using a hand-wheel, broadly of early medieval form.... or at least inspilred by early medieval pottery, history and landscape.
Right: The group examine clay outcrops at Saltpan Howe, a former settlement that housed workers of the limekilns and quarry