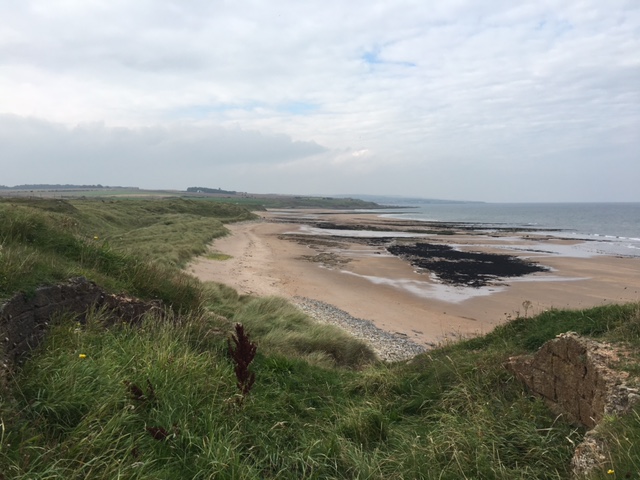 A Peregrini Lindisfarne volunteer is heading up the search for old photos, memories and memorabilia about Cocklawburn and the former industries along this coastal strip. Please do get in touch if you've any information you would like to share.
As a volunteer with the Peregrini Lindisfarne project, Nigel Sumerling has been involved in the archaeological excavation of a lime kiln worker's cottage at Sandbanks at Cocklawburn last June and also with the Community Archive Group at Berwick Archives in work on the census returns of the communities at Sandbanks, Philadelphia and Salt Pan Howe - all former settlements that housed workers at the lime kilns and quarry.
Do you have any photographs, memorabilia or memories of Cockerlawburn you would like to share?
Any information you can provide will feed into a heritage project that includes improvements to the carparks there, as well as the creation of a guided walk around the old Scremerston Limeworks at Sandbanks.
Please do contact Nigel by phone (07873 234 816), email (nsumerling@hotmail.co.uk) or post c/o Peregrini Lindisfarne Landscape Partnership, Bell View, 33 West Street, Belford, NE70 7QB.