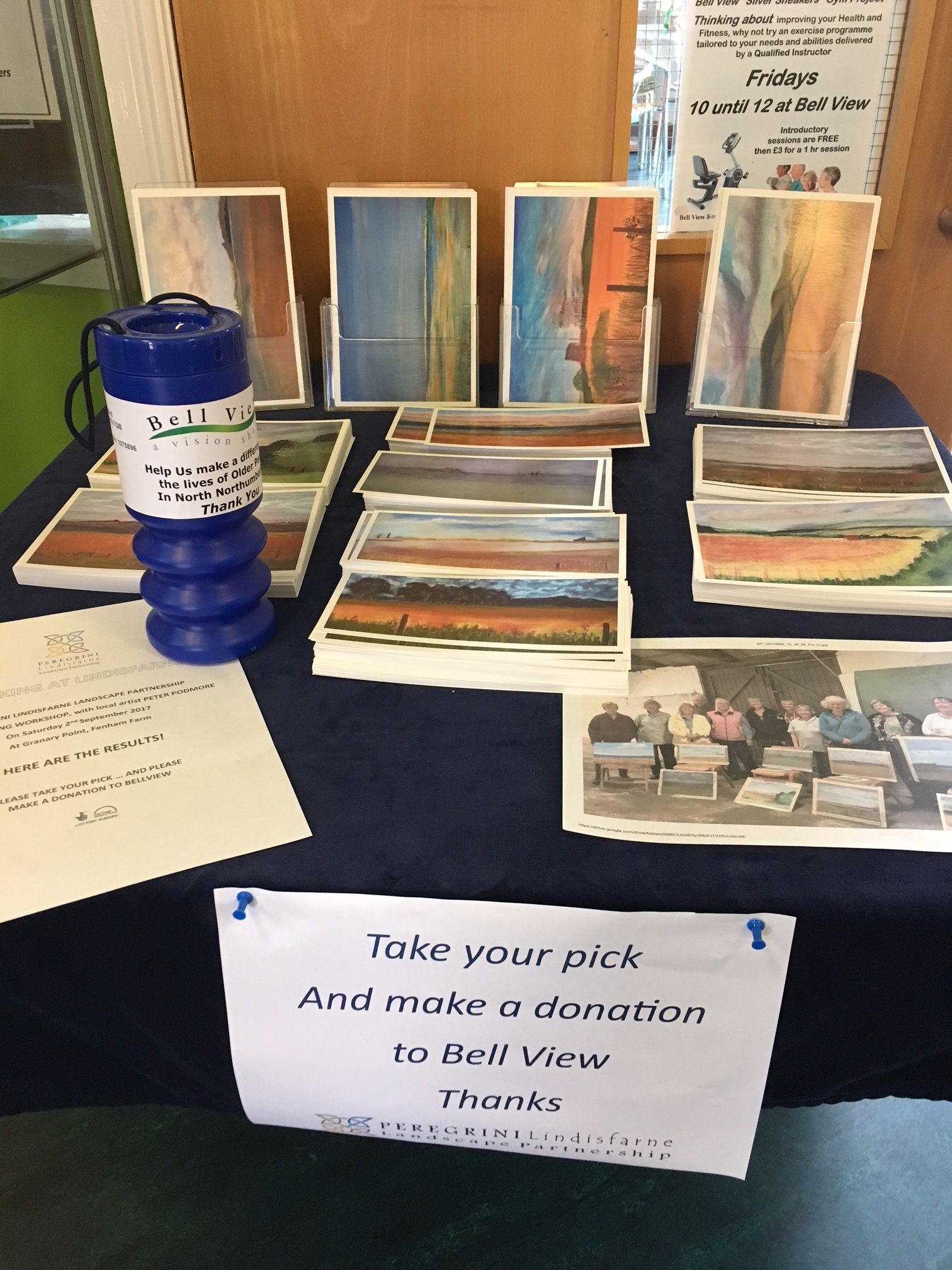 A series of postcards are being made available to local organisations in order to help raise all important funds.
The paintings were completed by volunteers attending the second of our painting workshops led by local artist Peter Podmore and were done in either pastel or acrylic. Scenes of the countryside and views of Holy Island complete the series.
Bellview Community Resource Centre and the Heritage Centre on Holy Island are among those to receive a batch of postcards to help raise funds.
Other Photos