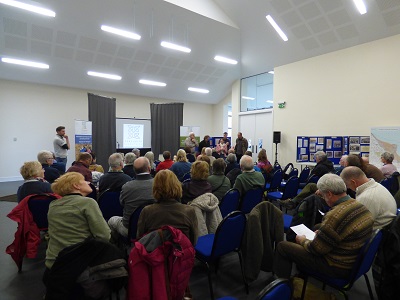 Crossman Village Hall - Holy Island Saturday 9th December - 11am - 4.30pm
Peregrini's third and final annual volunteer conference will look back over the last 3 years and showcase the work completed across the landscape partnership area.
Guest speakers will include partners and volunteers who have been involved. They will give you a first hand account of their experience of volunteering and how being involved has helped develop skills and created opportunities.
We're also pleased to announce that Max Adams will be our keynote speaker. His topic is titled "Landscapes of learning: travels in early Northumbria and beyond".
Max's publications include Admiral Collingwood: Nelson's own hero; The Prometheans: John Martin and the generation that stole the future; The King in the North: the life and times of Oswald Whiteblade; The Wisdom of trees and In the Land of Giants.
Two creative arts performances will take place and we'll be exhibiting the final sculptural pieces and photographic work from our Fragments arts project.
Lunch and refreshments will be provided along with a Peregrini goodie bag.
Refreshements provided on arrival so please arrive at 10.30am for an 11am start.
Download the conference agenda below