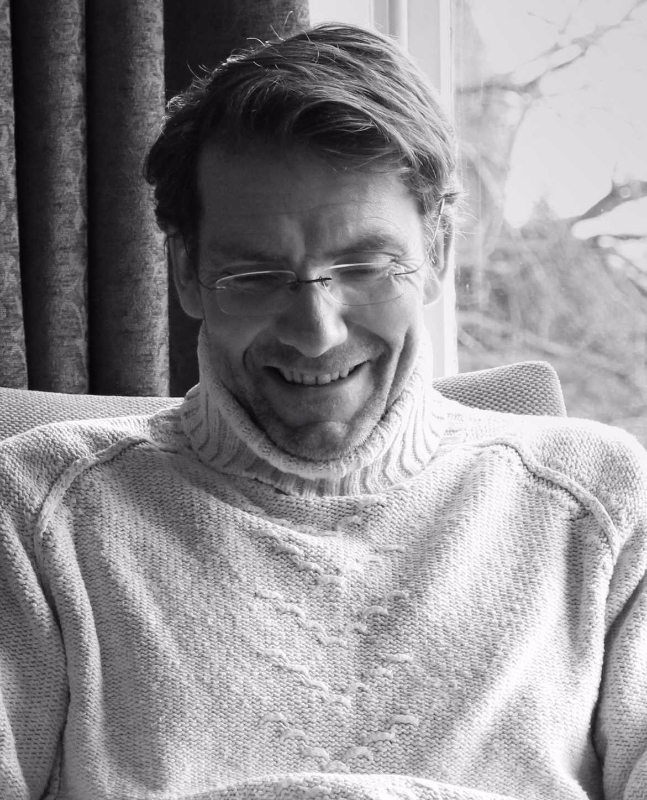 Max Adams is a critically-acclaimed author and biographer, an archaeologist, traveller and writing coach. His journeys through the landscapes of the past and the present, of human geography, music, art and culture are a continuing source of inspiration in his writing.
We're pleased to announce Max Adams will be our keynote speaker at the final Peregrini Lindisfarne Volunteers Conference.
Born in 1961 in London, Max was educated at the University of York, where he read archaeology. After a professional career which included the notorious excavations at Christchurch Spitalfields, and several years as Director of Archaeological Services at Durham University, Max went to live in a 40-acre woodland in County Durham for three years.
Max's first historical biography, Admiral Collingwood: Nelson's own hero, was published in 2005 to notable praise: 'A compelling narrative', Literary Review. 'A lucid, compact style which is a pleasure to read …
Particularly effective in portraying the orchestrated chaos below deck in battle', Spectator.
Two further biographies have since followed:
The Prometheans: John Martin and the generation that stole the future, (2010)
'Max Adams has undertaken something new in The Prometheans; he has done it dazzlingly', Miranda Seymour, Guardian Book of the Week.
And a Dark Age bestseller:
The King in the North: the life and times of Oswald Whiteblade, (2013)
'A triumph. The most gripping portrait of 7th-Century Britain that I have read… A Game of Thrones in the Dark Ages.' Tom Holland, The Times.
Max's lifelong fascination with trees and their relationship with the human race, has found its expression in his 2014 The Wisdom of trees: A 'fascinating, if quirky, exposition of all things woody… the book is a celebration of the plant from which it is made.' Christopher Hurst, The Independent.
Max's acclaimed sixth book, In the Land of Giants, (2015) explores the world of our Dark Age ancestors through embarking upon a series of ten journeys within the contemporary landscape. 'It is impressive – though very much in keeping with the tone of the whole book – to see such awareness in action; and absorbing to note the results that can flow from such openness.' Neil Hegarty, The Irish Times.
We are excited to welcome Max in December.